Fast & Free Shipping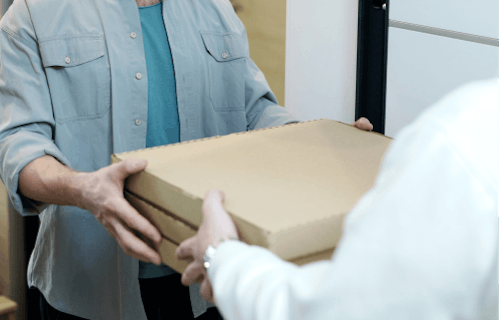 Delivery Options:
Standard - No Charge
Express - $24.99
Estimated Delivery Times:
Once your payment has been approved and processed, estimated shipping times are as follows:
Standard - Usually within 3-5 business days
Express - Within 2 days, excluding weekends and holidays
International Shipping:
International shipping is a flat fee of $34.99. Please be aware that duties and taxes may be due upon arrival of your order.
Delivery To APO & FPO Addresses:
APO AND FPO addresses will be automatically shipped by USPS. These are military addresses and unlike everyone else, we honor and support our troops. We refuse to penalize them by charging them more.
In honor of our military, shipping to APO & FPO addresses is always at our expense. Please note you will still have to pay for your purchase, but it will be shipped at no cost to you. Delivery times vary according to locations and military guidelines.
PO Box Addresses:
All PO Box addresses will ship via USPS.
Rural Route Addresses:
Some rural route addresses are excluded from our expedited shipping (carriers charge extra fees for remote locations). In these cases, the customer will be notified if your address is excluded in the expedited services.
Shipping Delays:
Inclement weather, operational/mechanical failures by the delivery service, and other unpreventable delays out of the control of Hall of Fame Sports Memorabilia, these conditions are not the responsibility of Hall of Fame Sports Memorabilia.
Shipping To An Address Other Than Billing Address: 
If the customer chooses to ship to an address that is not the billing address used at checkout, the customer agrees that delivery confirmation without a signature is sufficient to prove the item was indeed delivered to the recipient.
Signature Required Deliveries:
Some orders will be shipped with a signature required upon delivery.  Please be aware you may need to sign for your package(s) when they arrive. If you are not available to sign when the package arrives and you return or refuse the package you will be charged a 25% restocking fee plus all shipping fees which includes any return fees.
Shipping To A Hotel:
We realize some customers may need to ship their item(s) to a hotel.  Shipments cannot always be guaranteed on a specific date, so please take the appropriate measures to ensure your delivery to a hotel is possible.  Once the item is shipped, the customer accepts full responsibility to receive the package from the hotel, pursuant to the hotel's delivery guidelines.  If the customer has left the hotel and cannot receive the item, they must make arrangements with the hotel to receive the item.  We will not assume any responsibility after the package is signed for at or by the hotel.  Any shipping expense thereafter will be the customer's sole responsibility.
Customer Entries And Insufficient Or Incorrect Shipping Information:
You as the customer are responsible for inputting all customer information correctly. The information you enter will be used to charge your credit card as well as to ship your item(s). If an address is entered incorrectly at checkout or the customer misses the delivery attempts by the shipping carrier, and the product is returned to us, the true shipping charge will be assumed by the customer for reshipping.  This payment must be made before your item(s) is reshipped.  If the address is entered without the correct apartment or suite number a delivery intercept fee may need to be paid (this is the policy of many carriers and we cannot assume extra shipping charges for an incomplete address). 
Pre-Order Items:
Hall of Fame Sports Memorabilia will, from time to time, offer our customers the opportunity to pre-order merchandise from one of the many signings we conduct throughout the year. These items can be pre-ordered and usually ship about 3 business days after the signing is completed.  Please note we will post all signing dates on our website and these signing dates are subject to change at the athlete's discretion.  The customer understands that all pre-order items are non-refundable.
Cancelled Orders/Refunds: 
Refunds will be processed in accordance with our refund policy. If you believe you have not received your refund please email info@hofsm.com. If you would like to cancel an order please email or call us immediately at 856-535-7880.  If this number is busy or you get a voicemail please leave your order # and name along with the cancellation request.  In addition to a voicemail, please email info@hofsm.com. We will do our best to cancel your order, however, we cannot always guarantee your cancellation was received in time to cancel your order. Please make sure to obtain a cancellation confirmation number when an agent confirms your cancellation.